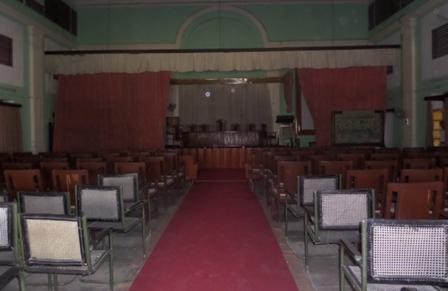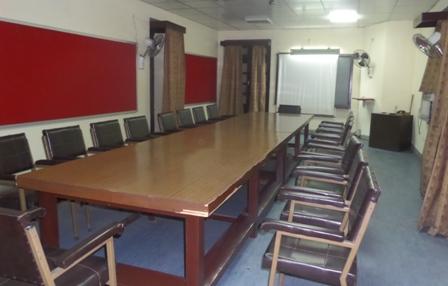 Common facilities ( IRI )
Auditorium & Committee Room
Administrative Division, Publication Section & Workshop
Library
Auditorium & Committee Room
The Institute has an Auditorium having a seating capacity about 300 persons and an air-conditioned Committee room for organising lectures and meetings.
Administrative Division, Publication Section & Workshop
Administrative Division :-Is the only drawing and disbursing division which caters to the financial functioning of the Institute and maintains the accounts of expenditure. It is also engaged in procurement of materials, construction and maintenance of residential and non residential buildings of the Institute at Roorkee and Bahadrabad. A 256 line CDOT PBX system and a 200 line intercom telephone exchange for communication is also maintained by the division.
Publication Section :-The various research and testing reports, annual reports, Quarterly News Bulletin etc. published by the institute are available in this section. The publication section is equipped with reprographic facilities and audiovisual equipment's.
Workshop and Instrumentation Section :-The Institute has facilities to develop and manufacture instruments required for different laboratories. The workshop is equipped with lathes, milling, slotting, drilling, grinding, indexing and shaper machines. This section has manufactured different types of apparatus such as cavitations machine, high capacity consolidation apparatus, pore pressure apparatus, high velocity water jet apparatus, sieve and screen shallers, moulds, suspended and bed load samplers.
Library
The library is housed in a hall covering a floor are of 300 sq. m. and has an extensive collection of literature on Irrigation and Drainage, Soil Mechanics, Groundwater, Hydraulics, Dams, Highway, Materials, Building Construction, Electronics and Nuclear Physics, etc. Important reference books such as Encyclopedia, A.S.T.M. Series and proceedings of International/ National conferences are also available. At present, there are about 20,000 technical books in the library.